Home
»
Winery Articles
Discover Long Island Dessert Wines
Posted by
Amanda
on 5/30/12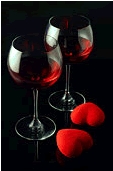 Sweet wines have been dotting the menus of menus for generations. They are not new to the scene, nor are they new to Long Island wineries. These wines have more than just a lot of sweetness in each bottle. They each have their own characteristics that make them highly desirable along with desserts or served by themselves after a good meal. These tend to be enjoyed in smaller quantities because of how sweet they are, and should be purchased with an eye on quality. The best way to purchase these is when traveling to the wineries where you can taste the wines to see which ones you like.

The bright and airy Riesling is one of the shining examples of what a great dessert wine can taste like. These offer you a light and enjoyably crisp wine that pairs well even with apples and blue cheese after a meal. The combination of bitter notes along with the high sugar content means that you are getting the kind of wine that announces the end of a great meal. Look for wines less on the syrupy side and more on the fruity and airy side.

When serving dessert wines, make sure that you have the right glasses. While it is acceptable to serve these in white wine glasses, it is best if you can serve them in something even smaller. Using an aperitif glass works well. The idea is to force the drinker to bring in a lot of air along with the wine. This wakes up the wine and creates more aroma in the mouth. Pay attention to the wine glass used when you taste the wine at Long Island wineries. You will get a good idea about what you will need whenever you are serving the same wine to your guests at home.
More Articles by Amanda