Home
»
Winery Articles
Using Long Island Wines for a Horizontal Tasting
Posted by
Amanda
on 1/24/12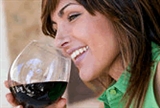 Tastings can be a lot of fun. Tasting enough wines to actually learn something can be even more fun. If you are willing to have an adventurous wine tasting, you might consider trying a horizontal wine tasting. This means you will choose a variety of Long Island wineries to sample wine from. Make sure that all of the wines you are sampling are from the same year and that they are from the same varietal. Blends are not good choices because they tend to alter the flavor from bottle to bottle.

Getting Instruction

If you are conducting a horizontal tasting as a part of an event, you can get representatives from the different wineries to get up and discuss the wine being tasted and the conditions on the vineyard that could have created the flavors you are experiencing in every glass. Make sure that any discussion about the wine is limited as to make sure that the tasting will continue unabated. Those who tend to talk too long will have the audience sipping away and too drunk to taste the next wine on the list.

Choosing Wines

One of the things that horizontal wines are great for is to choose a wine for a special event. It is a great way for you and a group of your peers to taste all that Long Island has to offer for each kind of grape. You will be able to get the kind of information that allows you to choose your wine with confidence.

Where to Host the Tasting

If you are not having anyone attend the tasting to provide lectures, you can have the tasting in your own home. If you are hosting many people at once and you have lecturers, you might consider an event space close to one or more of the wineries. Having the event outdoors is a great way to allow everyone at the tasting to feel closer to the vineyard that produced what they are enjoying.

What to Serve

Horizontal tastings can take a little while. It is a good idea to serve food, but you should make
sure you are serving the right food. While cheese and crackers are the eponymous food that goes with wine, it is not necessarily what you want. If you do opt for cheese, make sure that it is mild in nature. You may opt for bread rather than crackers to protect the palate. You may also want something mildly acidic like fruit to break up the flavors from these Long Island wineries.
More Articles by Amanda